Komen Puget Sound Grace Notes Gala
By: BeresfordBooth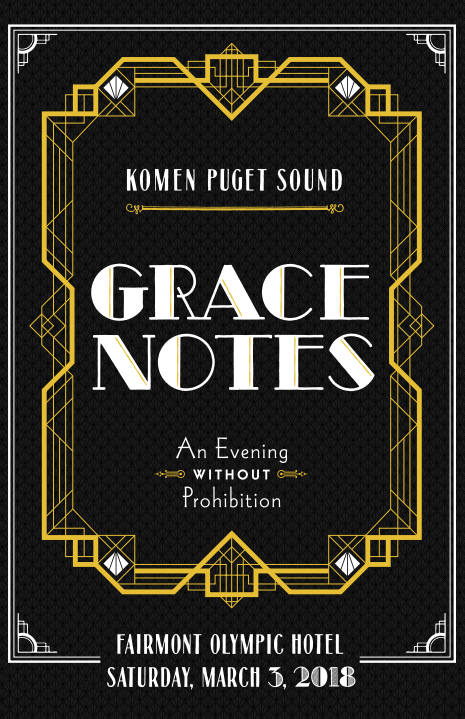 Our very own Lisa Hammel of Beresford Law chaired the annual 'Grace Notes Gala' for the Susan G. Komen Puget Sound. This year, she decided to go with a 'Speak Easy Roaring 20s' theme. The auction was very different than what they normally do and was a huge success! The gala included different bands, actors and even signature cocktails. It was a very high energy event and everyone was very into the spirit of the event! People from all over the U.S. came out to the event.
The goal of this silent and live auction was to raise $950,000. It was the biggest year ever with ONE MILLION DOLLARS raised!  The money raised will be used to support women in the local community with free mammograms, rent or utility help if they are undergoing treatment, and help fund research for metastatic breast cancer.
We are so happy with the results of the gala this year and proud to be a part of this organization!