Are You Liable For False Or Defamatory Statements In Court?
Posted Jul 5, 2023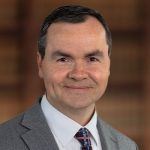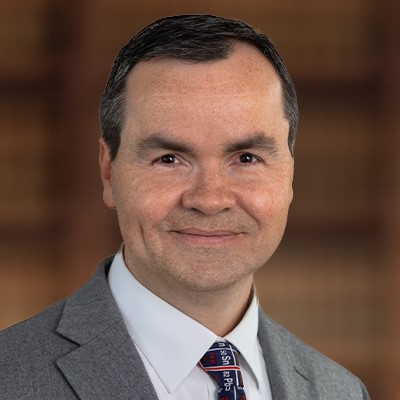 Generally speaking, making defamatory statements about people can subject you to liability, though there are some procedural considerations for plaintiffs seeking damages (see my prior blog post here. In the context of litigation, American courts have long recognized a "litigation privilege" which generally insulates litigants from liability for statements made in the course of litigation.  The goal of the litigation privilege is to allow parties to provide any pertinent information to support claims or defenses, without fear that statements made will give rise to a separate dispute over liability for alleged defamation.  But are there limits to what you can say in court while remaining immune from liability?  More specifically, is perjured testimony (i.e., lying under oath) still protected by the litigation privilege when it is defamatory?  A new Washington Court of Appeals case, Young v. Rayan et al., held that even perjury does not create an exception to the litigation privilege.  In Young, an attorney sued a law firm and several of its employees for defamation, false light, and civil conspiracy for allegedly perjured statements made in the course of litigation surrounding the firm's release to the attorney of a copy of a will.  The firm claimed in the underlying litigation that the attorney falsely identified himself as a representative of a decedent's estate in order to induce the firm to release the will, whereas the attorney claimed that these statements by the firm were perjurious.  The trial court granted summary judgment to the defendants, holding that they could not be civilly liable under the litigation privilege.  Division I of the Court of Appeals upheld that ruling, noting that, "Litigants often strongly and passionately express their position over the course of a case.  The privilege exists to encourage frank and open testimony despite this turbulent emotional atmosphere. . . . The privilege embodies a compromise.  It acknowledges that litigants may at times abuse its protection, while recognizing that our legal system depends on reducing the threat that every statement or argument may lead to further litigation."
Addressing concerns that perjury may run rampant if the injured party has no right to sue the perjurer for the damage caused, the Court defended its holding by pointing out some of the limitations of the litigation privilege. For example, it bars only civil liability; a person committing perjury can still be prosecuted (although the burden of proof for the prosecution in criminal cases is much higher- beyond a reasonable doubt). Would-be perjurers should in theory be deterred by potential sanctions, contempt proceedings, swearing an oath to tell the truth, and the "hazard of cross-examination" (presumably the embarrassment of being presented with impeaching evidence). Furthermore, the litigation privilege does not extend to "professional disciplinary proceedings, which may occur based on testimony or behavior during litigation and which are therefore an additional avenue to confront harm caused by privileged statements."
The Young court acknowledged its disagreement with another decision from Division II of the Court of Appeals published in 2021, Mason v. Mason. The Mason court held in effect that the litigation privilege is limited to the extent that does not "further public policy under the particular facts of the case." Thus, Washington courts do not seem to be in complete agreement on how extensive the litigation privilege is. It is possible that under the Mason holding, perjury may constitute an exception to the litigation privilege, whereas under Young, it is not. There is a good likelihood that the Washington Supreme Court could weigh in on the matter soon and sort out the conflict.
Litigants aggrieved by a defamatory and perjurious statement in court proceedings should be cautious about asserting civil liability premised upon it. There is a good chance that the claim will be barred by the litigation privilege. Of course, that does not mean that there are no consequences for perjury. Criminal liability, civil sanctions, and professional disciplinary proceedings can also be available.
The lawyers at Beresford Booth have a wealth of experience with civil litigation.  We would be happy to assist and counsel you in bringing or defending your case.
To Learn More about Are You Liable For False Or Defamatory Statements In Court? please do not hesitate to contact us at info@beresfordlaw.com or by phone (425) 776-4100 for assistance.
BERESFORD BOOTH PLLC has made this content available to the general public for informational purposes only. The information on this site is not intended to convey legal opinions or legal advice.