Beware The Corporate Practice of Medicine
Posted Sep 23, 2021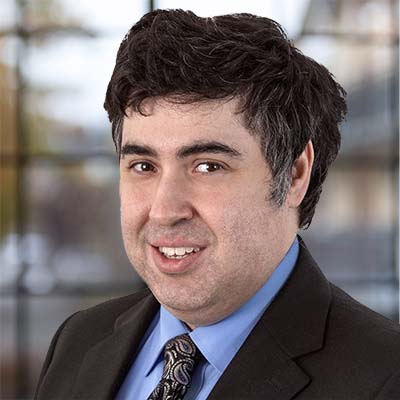 Washington State provides that, generally, a business entity may not employ medical professionals to practice their licensed professions. This Corporate Practice of Medicine (CPOM) doctrine protects the relationship between medical doctors and patients.
The doctrine dates back to 1943, when the Washington Supreme Court ruled in State ex rel. Standard Optical Co. v. Superior Court, that only a person, and not a corporation, could practice optometry, and that a corporation could not employ a licensed optometrist because doing so would constitute the unlicensed practice of optometry.
Subsequently, in Morelli v. Ehsan, the Court extended the doctrine to prevent an unlicensed person from having any part in owning, maintaining, or operating a business that practices medicine. Indeed, in this case, Dr. Ehsan and Mr. Morelli had a limited partnership for a care clinic, and even though only Dr. Ehsan treated the patients, the Washington Supreme Court determined that the partnership violated the CPOM, and being illegal and void, refused to entertain an action for accounting or distribution of the partnership's assets.
Washington law contains some exceptions to the CPOM doctrine. For example, the Professional Service Corporations Act authorizes licensed physicians to organize a professional corporation, so long as all the shareholders are licensed physicians. HMOs also have the right to employ physicians. Limited Liability Partnerships may also perform professional services. Moreover, the Washington State Supreme Court ruled in Columbia Physical Therapy, Inc., P.S. v. Benton Franklin Orthopedic Associates, P.L.L.C., et al. in 2010 that a PLLC could employ physical therapists because they had licenses and practiced medicine. There are, therefore, many arrangements in which licensed medical professionals can form businesses that do not run afoul of the CPOM.
However, some medical professionals have formed non-compliant businesses with non-medical professionals with a variety of different entity structures. Such endeavors could put participating individuals at risk of violating the CPOM doctrine, with potentially serious, and even criminal, consequences. If you wish to create an entity involving medical professionals, or find yourself in a dispute relating to the CPOM, please feel free to contact the attorneys at Beresford Booth, who remain ready to assist you.
To learn more about CPOM compliance, please contact Beresford Booth at info@beresfordlaw.com or by phone (425) 776-4100.
BERESFORD BOOTH PLLC has made this content available to the general public for informational purposes only. The information on this site is not intended to convey legal opinions or legal advice.