Condominium Insurance Policies
Posted Feb 6, 2023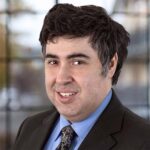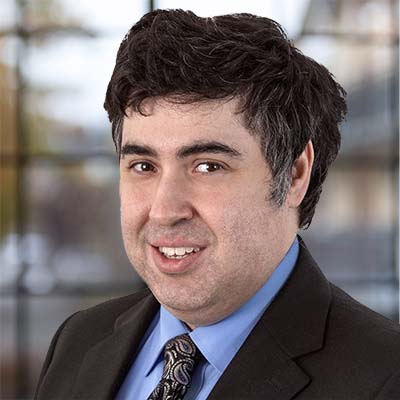 When an insurable damage event occurs in a condominium, HOA officers and other unit owners often find themselves asking: "What insurance policy will cover the damage?" The answer, perhaps unsurprisingly, may depend on several factors.
Washington State legally requires all condominium associations to purchase insurance to cover their buildings. However, the type of insurance required depends on the language of the applicable statute, and condominium associations can choose from a host of policy options.
For example, "Old Act" condominiums that formed prior to July 1, 1990, must abide by RCW 64.32.220, which states only that a condominium association must obtain insurance "if required to by the declaration, bylaws, by a majority of apartment owners, or at the request of a mortgagee having a mortgage of record covering an apartment." This statute does not specify what type of coverage the Association must obtain.
On the other hand, "New Act" condominiums formed on or after July 1, 1990, but prior to July 1, 2018, must abide by RCW 64.34.352, a statute that contains significant detail not discussed here, but which generally requires:
Property insurance sufficient to cover at least 80% (or greater amount required by the Declaration) of the actual cash value of the insured property based on the time the insurance was purchased; and
Liability insurance covering all common occurrences for death, bodily injury, and property damage associated with the use, ownership, and maintenance of the common elements.
Condominiums formed on or after July 1, 2018, must abide by the provisions of RCW 64.90.470, which has fairly similar requirements to RCW 64.34.352, with even more detail, but which also requires fidelity insurance.
In most circumstances, condominium associations must purchase insurance to cover the Common Areas of the condominium building. Different kinds of insurance policies available for condominium associations to purchase (often called "master policies") include:
Bare Walls-In Policy: This policy covers all common areas, but only covers the exterior framing of the units. It does not cover any appliances or fixtures inside the unit.
Single Entity Coverage Policy: This policy covers the common areas and units, including appliances and fixtures in the units, but not does not cover improvements or renovations to the unit, or any personal property.
All-Inclusive Coverage Policy: This policy covers the common areas and any repairs required to restore the unit to its condition prior to the damage, including coverage for fixtures, appliances, and improvements to the unit.
Unit owners should fully understand what type of insurance policy their Condominium Association has put into place, as the owners may need their own individual policies to cover the gaps. Some of the insurance policies available for individual unit owners include:
Personal Property Coverage: To replace or repair personal possessions in the unit.
Liability Coverage: To cover injury to a person, or damage to someone else's property, when the event occurs in the unit.
Guest Medical Coverage: To cover medical expenses for someone injured in the unit.
Additional Living Expenses: To cover expenses for increased costs of living (e.g. food, transportation, lodging) if the owner cannot live in the unit due to the damage incident.
Building Property Protection: To cover certain items not typically considered "personal property" such as appliances or cabinetry.
When the Association and individual unit owners each have insurance, disputes sometimes arise when the damage appears to fall under the ambit of multiple policies, and where the Association and their owners do not know what policy should provide the coverage. Tendering to the correct insurance company promptly can avoid conflict and accelerate repair, and thus understanding the interplay between master policies and individual owner policies is critical.
RCW 64.32, unfortunately, says nothing about the priority of policies, which is not very helpful for Old Act condominiums. However, both RCW 64.34.352(3)(d) and RCW 64.90.470(4)(d) provide that the Association's master policy provides primary coverage, while the individual unit owner policy provides secondary coverage. Of course, unit owners must also remember that their policies may cover gaps not addressed in the master policy, and they may need to tender to their own insurance company even as the Association also tenders to its insurer.
Condominium ownership and governance can involve significant challenges. The lawyers at Beresford Booth PLLC have extensive experience addressing a wide variety of matters, including many issues that condominium associations and their owners face.
To learn more about Condominium Insurance Policies, please contact Beresford Booth at info@beresfordlaw.com or by phone at (425) 776-4100.
BERESFORD BOOTH has made this content available to the general public for informational purposes only. The information on this site is not intended to convey legal opinions or legal advice.