Is Your Lien Invalid?
Posted Jan 31, 2023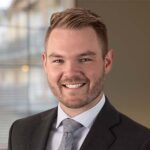 Subcontractors should be aware that liens for labor and materials or equipment may not be enforced without prelien notice.
When contractors hire subcontractors to work on a job, the law generally requires that the sub-contractor must give a notice to owner. The notice to owner is a statutorily required document that notifies the property owner that the sub-contractor has the right to lien their property. The notice is often overlooked or ignored by subcontractors, despite the lack of notice having negative consequences for subcontractors. There are a number of exceptions to the notice requirement, one of them being for liens on property for labor. Generally, if a subcontractor preforms labor on a project, they are not required to give the owner any prelien notice before filing a lien. However, a subcontractor must give notice if they are providing materials services or equipment But, what if a subcontractor provides both labor and materials?
A recent case has resolved this issue. In Velazquez Framing LLC vs Cascadia Homes Inc., a second tier subcontractor was unable to collect payment from their contractor and filed a lien against the Cascadia's property for lack of payment for both labor and materials. Cascadia was unaware that Velazquez Framing had been hired to do any work on the property. Additionally, Cascadia was not given any prelien notice. Cascadia argued the lien was invalid because Velasquez was required to provide prelien notice for their materials, and they failed to do so. Velasques argued that they should be able to segregate the amount for labor and materials and that the lien amount for labor should still be enforceable without notice. The court decided that if a lien listed both labor and materials, then the amounts can't be segregated and prelien notice must be filed.
Subcontractors should always provide prelien notice, if possible. Otherwise, they should avoid filing a lien for labor and materials or equipment. Doing so will likely result in an invalid lien.
To learn more about Your Lien, please contact Beresford Booth at info@beresfordlaw.com or by phone at (425) 776-4100.
BERESFORD BOOTH has made this content available to the general public for informational purposes only. The information on this site is not intended to convey legal opinions or legal advice.