Puget Sound Signs And Graphics – Client Profile For Beresford Booth
Posted Jun 16, 2021
When Dave and Tanya Anderson decided to finally pull the trigger on starting their own business, they stumbled upon a thriving business that needed to sell for nonbusiness-related reasons. The sellers needed to sell fast and had the business priced accordingly. Once the deal checked some initial boxes, it was time to do a more official evaluation that would involve a Letter of Intent, Due Diligence, and ultimately a Purchase Sale Agreement. Not only that, but there was a need to form their own entity first. A strong business attorney would be needed. Dave immediately called his friend from Husky Football tailgates, Bill Kessler, to see if he could make a referral. Bill referred himself and the rest is history.
The process was seamless in working with the Beresford Booth team, which helped immensely due to many challenges in closing the deal – not the least of which was buying the assets of a business during the emerging COVID-19 outbreak.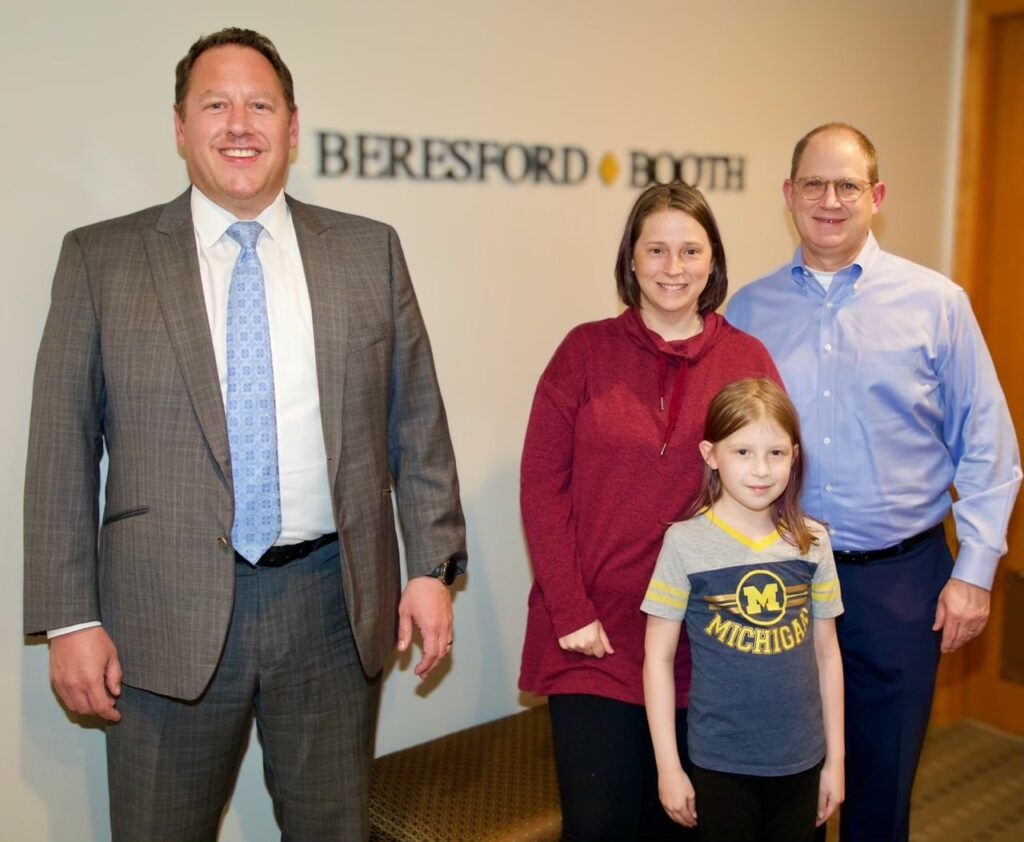 Puget Sound Signs and Graphics was born March 15th, 2020 and the sale closed on July 27th, 2020. Beresford Booth was able to support all legal aspects of the sale and more.
Puget Sound Signs provides custom sign solutions for any business from small retail shops to large construction projects. Fleet wraps, ADA compliant building signs, monument signs, wall murals and graphics, illuminated channel letters, and building/way finding signs for large multifamily housing projects. Since Dave and Tanya took over in July of 2020 they've worked with many high profile clients like Amazon Fresh, Whole Foods, REI Headquarters, USAF, USCG, Renton Police, Peloton, Sound Transit, The Little School in Bellevue, Wesley Homes, Planewear at Seatac Airport, and hundreds of other retail clients and builders around the Puget Sound area. They work with companies and organizations from Bellingham to Olympia and along the Olympic Peninsula.
Finally, Dave and Tanya have deep experience working with the non-profit community locally and intend to focus on that sector supporting organizations with discounted projects, in-kind donations, and eventually a percentage of annual profits pledged to organizations that they have affinities for. They have worked with Next Step Pregnancy Resources in Edmonds, African Community Housing and Development, American Red Cross, and the Salvation Army, and look forward to working closer with these organizations and many more.
Dave and Tanya reside in Mill Creek with their daughter JJ. Tanya runs her own Non-profit finance consulting company and enjoys dancing, hiking, gardening, painting, and arts and crafts. Dave loves working in their yard, making ice cream, and follows Husky sports and the Mariners faithfully year after year. For more information about their sign business, go to shineonsigns.com.