Suing After Closing: Is My Claim Barred By The Merger Doctrine?
Posted Nov 20, 2020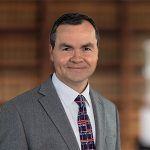 In almost all instances, the sale of real property occurs pursuant to some written contract, typically a purchase and sale agreement. The sale generally becomes complete when title to the property transfers to the buyer via a deed. But what happens if, after consummation of the sale, one of the parties claims the contract was breached? Washington courts generally hold that the execution, delivery and acceptance of the deed "becomes the final expression of the parties' contract and therefore subsumes all prior agreements." However, there is an exception to this rule when there are collateral contract requirements that: (1) are not contained in or performed by the execution and delivery of the deed; (2) are not inconsistent with the deed; and (3) are independent of the obligation to convey title. Courts have found that a buyer's claims against a seller for non-disclosure of material defects are not barred by the merger doctrine, because the statutory duty to disclose arises independent of the purchase contract. But disputes over title typically are. For example, a buyer who after the sale, had to sue the neighbor to quiet title in a portion of a driveway, could not sue the seller for breach of the purchase and sale agreement. Significantly, courts have held that an attorney fee clause in a purchase contract is unenforceable after title has transferred. But where the contract itself specifically provided that the attorney fee provision would survive the closing, it remained enforceable after closing. One of the lessons here is that how the contract and deed are drafted can have an effect on the parties' rights and remedies after the sale closes. The lawyers at Beresford Booth have a wealth of experience drafting real estate contracts and litigating disputes which arise after closing. We would be happy to assist you with your real estate needs.
BERESFORD BOOTH PLLC has made this content available to the general public for informational purposes only. The information on this site is not intended to convey legal opinions or legal advice.