The Best Qualities of Outside Litigation Counsel
Posted Jul 19, 2022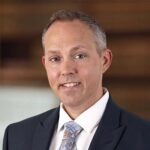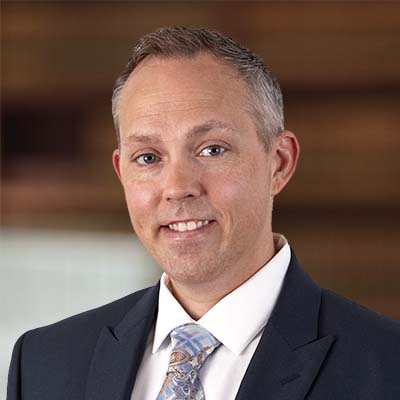 Your company may have its own lawyer on staff, or even a full legal department. While having a lawyer on staff can be invaluable as a ready source of daily advice and review, when it comes to litigation, outside counsel is a must. Litigation is absorbing and time consuming, and if your in-house counsel is trying to juggle their daily tasks with the irregular demands of litigation, they will not be giving your company their best. Even if you permanently employ multiple attorneys, it does not make sense for most companies to have a full-time litigator on staff because most companies are not constantly in litigation, and most litigators require at least some support staff.
As a result, companies typically find that the best solution is to use outside counsel for most of the litigation they face. But how should your company choose its outside litigation counsel? There are some critical qualities held by the best outside litigation counsel.
Industry and Company Knowledge. An outside litigator should take the time to understand your industry and your company. Depending on your industry, it can be difficult to find a litigator with an in-depth understanding, but whoever you hire should be willing to develop a working knowledge of it. This knowledge will help a litigator better comprehend the issues in your litigation and will lead to better planned discovery and examination of witnesses. In addition, your outside counsel should get to know your company, its operations, and its culture. A litigation attorney cannot effectively craft a litigation strategy without truly understanding their client's motivations and goals.
Good Communication with In-House Counsel. If you have in-house counsel, then outside counsel should understand and respect your company counsel's position and engage in effective communication with them. If you do not have an attorney on staff, then it is equally important for your litigation counsel to know who their main contact person is with your company to respect the established chain of command. A good attorney will listen closely to their client and adapt their strategy to the client's perspective and needs.
Honesty and Trust. When your company is in litigation, the last thing you need is a "yes" person who is going to paint a rosy picture no matter the circumstances. Your company's money and reputation are on the line, so you need counsel who will give you the unvarnished truth about your chances and the best approach to achieving your goals. Outside counsel also must give you a realistic understanding of the costs involved with each possible approach and allow you to make the business decision that makes the most sense for your company.
Respect for Your Time and Money. Do not hire attorneys who see your company as a cash cow and your litigation as an opportunity. Your outside litigation counsel should endeavor to work as efficiently as possible and be willing to get right to the point rather than spinning their wheels with relatively useless actions. They should also deliver you a concise but informative bill that leaves no question about how they spent their time, and which allows you to immediately understand what you are paying for.
Experience & Ability. A litigator should be very comfortable in a court room (in person or virtually) and should have plenty of experience with your type of case. Find an attorney who can explain things to you in ways you can easily understand. If your attorney cannot explain a legal concept to you, they likely will not be able to explain it to a judge or jury.
Technology & Staffing. As with all things, technology is a critical part of a litigator's effectiveness. You need an attorney who is up to date on the latest technology that assists them in preparing and presenting your case in the most effective way possible. You also need to work with a law firm that has an excellent support staff to focus on the minutiae of litigation freeing up your litigators to give you a bigger return on your investment.
The litigation attorneys at Beresford Booth have decades of experience assisting companies of all sizes and across numerous industries with their legal battles. We possess all of the above enumerated qualities, and we stand ready to advocate for your interests. Please contact Beresford Booth at info@beresfordlaw.com or by phone at (425) 776-4100.
BERESFORD BOOTH PLLC has made this content available to the general public for informational purposes only. The information on this site is not intended to convey legal opinions or legal advice.