What is the Statute of Frauds?
Posted Sep 7, 2022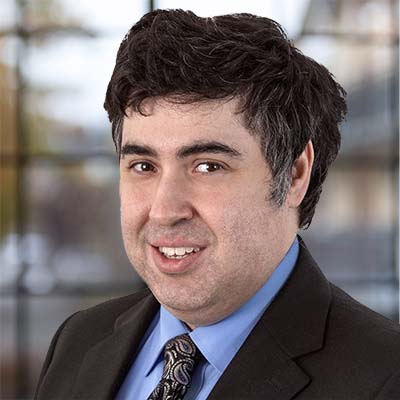 Washington State affords great flexibility to parties that want to enter into a contractual arrangement. Indeed, in Washington State, parties to a contract do not have to create a written contract to have an enforceable agreement. Of course, oral contracts often create confusion and leave parties open to expensive litigation that they could have avoided had they reduced the contract to a written agreement. Nonetheless, parties can typically agree to a variety of different contracts, oral or in writing, that they can subsequently enforce.
However, Washington State's Statute of Frauds requires some contractual arrangements to be in writing, and parties generally cannot enforce oral contracts subject to the Statute of Frauds. The following contracts must be set forth in writing:
"Every agreement that by its terms is not to be performed in one year from the making thereof" (i.e. multi-year lease agreements);
"Every special promise to answer for the debt, default, or misdoings of another person" (i.e. a contract to assume another's debt);
"Every agreement, promise or undertaking made upon consideration of marriage, except mutual promises to marry" (i.e. separate property agreements);
"Every special promise made by an executor or administrator to answer damages out of his own estate" (i.e. an agreement from an executor to personally pay a decedent's debt);
"An agreement authorizing or employing an agent or broker to sell or purchase real estate for compensation or a commission" (i.e. listing agreements)
"Every conveyance of real estate, or any interest therein, and every contract creating or evidencing any encumbrance upon real estate, shall be by deed" (i.e. statutory warranty deeds, quit claim deeds, deeds of trust);
"A credit agreement is not enforceable against the creditor unless the agreement is in writing and signed by the creditor" (i.e. credit agreements); and
"Except as otherwise provided in this section, a contract for the sale of goods for the price of five hundred dollars or more is not enforceable by way of action or defense unless there is some writing sufficient to indicate that a contract for sale has been made between the parties and signed by the party against whom enforcement is sought or by his or her authorized agent or broker." (i.e. agreement of for the sale of goods).
RCW 19.36.010 has codified the first five items on the list above, while RCW 64.040.010 addresses the sixth, RCW 19.36.110 the seventh, and RCW 62A.2-201(1) the eighth. This above list is not exhaustive, though it covers the most common contractual arrangements found in Washington State that require a written agreement.
The Statute of Frauds fundamentally exists to obviate perjury and fraud. The legislature intended the Statute of Frauds to increase certainty and require a formality that would encourage parties to take their contractual relationships seriously and honestly.
The Statute of Frauds is not an equitable doctrine, but rather, a statutory mandate requiring written agreements. Failure to meet the Statute of Frauds in the required circumstances renders the undertakings void. Courts generally only disregard the Statute of Frauds to avoid a great injustice or fraud. There are defenses to the Statute of Frauds, however, including: (1) admission; (2) partial or full performance; and (3) estoppel. However, the applicability of these defenses may depend upon the particular type of contract at issue, as well as the factual circumstances surrounding the formation and performance of the contract at issue. Ultimately, assessing issues pertaining to the Statute of Frauds requires analysis on a case-by-case basis.
If you find yourself in circumstances where you must enforce or defend against the enforcement of an oral or written contract, the lawyers at Beresford Booth have extensive experience to guide you through the complex issues involved. If you need any assistance with a contractual dispute, please do not hesitate to contact us at info@beresfordlaw.com or by phone (425) 776-4100 for assistance.
BERESFORD BOOTH has made this content available to the general public for informational purposes only. The information on this site is not intended to convey legal opinions or legal advice.