Does Your Durable Power Of Attorney Cover What You Think It Covers?
Posted Dec 14, 2020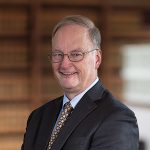 The answer to that question is maybe, maybe not.  Most durable powers of attorney are written to be very broad in their coverage.  For example, they may include language such as, "my attorney-in-fact shall have all powers that I would have if alive and competent to act" or "the attorney-in-fact shall have all the powers of an absolute owner over the assets and liabilities of the Principal".  While that may sound like the attorney-in-fact has the authority to do everything for or on behalf of the person granting the power (the "Principal"), such language is not enough in the state of Washington to grant such broad authority.
In the state of Washington, subject to other requirements for the exercise of a power of attorney by the attorney-in-fact, there are twelve acts on behalf of the Principal or with the Principal's property that the attorney-in-fact may do only if the document granting the power of attorney "expressly grants" the authority and the "exercise of the authority is not otherwise prohibited by another agreement or instrument to which the authority or property is subject."  Many of the twelve acts might never apply to a particular Principal because of the property or types of property interests held by the Principal.  Some of the twelve acts may have a greater possibility for application to a Principal.  For example, the authority to make a gift from the Principal's assets is one of the twelve acts that must be expressly granted.  This would apply to a gift of any size or amount and to any recipient.  The authority to make health care decisions for the Principal or to give informed consent to health care decisions on behalf of the Principal must also be expressly granted.
If you already have a durable power of attorney, you may want it to be reviewed to determine whether it covers what you believe it covers.  If you do not have a durable power of attorney, you may want to consider having one prepared.
If you need assistance with your estate planning, contact Per Oscarsson or one of the other attorneys in Beresford Booth's Estate Planning and Probate Group.
BERESFORD BOOTH PLLC has made this content available to the general public for informational purposes only. The information on this site is not intended to convey legal opinions or legal advice.