Due Diligence And Employment Issues In Transactional Matters: The Lessons Of Clarity Capital Corp. v. Ryan, Newman, & Salish Wealth Mgmt.
Posted Aug 31, 2021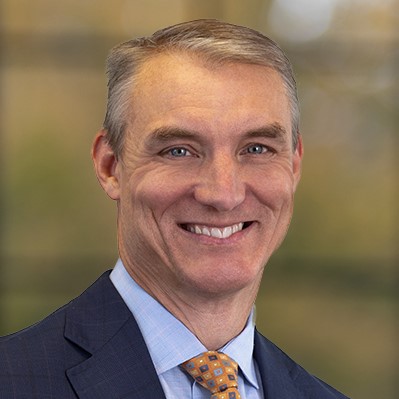 In the context of a business combination—whether it is an asset purchase, stock purchase, or merger—due diligence is critical to establishing and maintaining value.
A recent case from the Washington Court of Appeals (Clarity Capital Corp. v. Ryan, Newman, & Salish Wealth Mgmt.), though unpublished, highlights a couple of lessons when it comes to due diligence and employment contracts.
Facts
In 2019, Clarity Capital purchased the assets of Multop Financial, a financial planning company. Clarity acquired Multop's client accounts, related assets, and rights to the name "Multop Financial" for 2 years. Ryan and Newman were financial advisors at Multop Financial, each signing an employee manual with a stated disclaimer, "the contents of this manual shall not constitute… a contract between Multop Financial and any of its employees." Additionally, the manual and other policy documents signed by employees while they were employed with Multop provided confidentiality and noncompete provisions.
About a month after the acquisition, Ryan and Newman resigned and began working at Salish Wealth Management, only .1 miles away from Clarity's office. Ryan and Newman began contacting Clarity's clients, convincing them to leave for Salish, and took accounts worth over $40 million.
Unsurprisingly, Clarity sued Ryan, Newman, and Salish. Clarity alleged that Ryan and Newman had breached a contract, and that Clarity had justifiably relied upon Ryan and Newman's agreements in the employee manuals. Moreover, Clarity accused Ryan, Newman, and Salish of defamation and intentionally interfering with its business expectancy. The court granted summary judgement in favor of Ryan, Newman, and Salish, and awarded attorney's fees.
Employment Issues
The core of Clarity's breach of contract claim is its assertion that the employee handbook, and the other Multop policy documents, were enforceable as contracts. The court disagreed with this theory for several reasons. First, Clarity was not a party to any contracts with Ryan or Newman (Multop was), so therefore, Clarity could not sue to enforce them. Second, with respect to the employee handbook in question, Clarity could not claim it was a contract—or even justifiably rely on any specific promises in the handbook—because the handbook contained a clear disclaimer that it was not a contract and should not be construed as a promise of employment with employees. Clarity could not rely on any non-compete or confidentiality clauses in the employee handbook, or other Multop policy documents, for this same reason. Moreover, Clarity "could not justifiably rely on Ryan's or Newman's promises to Multop Financial when those promises were specific to their employment with Multop Financial." Lastly, to the extent that Clarity claimed there was an "implied" contract in place based on the actions of each party, the court stated that there was no evidence of the employees' intent to be bound by a non-compete covenant after leaving Clarity.
Because there was no enforceable contract between Clarity, Ryan, and Newman, the employees had retained the right to compete with Clarity. As such, this prevented Clarity from asserting a claim against Ryan and Newman's new employer, Salish, for tortiously interfering with Clarity's business or contractual expectancy. Moreover, though Clarity claimed that Ryan, Newman, and Salish made several allegedly defaming statements about Clarity's business, it failed to provide any support for this claim.
Due Diligence Issues
In the period prior to an acquisition, a buyer typically conducts significant due diligence with respect to the seller, which will include a "deep dive" into key employees and employment contracts. It is not clear from the Clarity Capital opinion, what investigation Clarity Capital performed with respect to Multop Financials' employees and employment contracts. However, Clarity Capital could have protected itself against the conduct of Ryan and Newman if Clarity Capital had required binding employment contracts with Multop's "key employees" prior to closing. This is especially so, as the court rationalized that "such agreements for Ryan and Newman's professional financial services would not be assignable."
Takeaways
When it comes to employee handbooks, it is generally wise to clearly state in the handbook that the document is not to be construed as a contract, is not intended to be part of the employment relationship, and is meant to be a general statement of policy only. Moreover, it is also important for employers to state in the handbook that it is not meant to be a specific promise of specific treatment in a particular circumstance, and that the employee's employment remains at-will. However, employers may not have their cake and eat it too. As the Clarity court made clear, an employer cannot disclaim contractual obligations in the employee handbook and then turn around and try to enforce the handbook as a contract when it is convenient. This is not to say that non-compete and confidentiality agreements are not important, but employers should not rely on compliance if they are only present in an employee handbook or policy documents. Instead, employers should have separate employment contracts for any confidentiality or non-compete provisions they wish to enforce, and the new employer—not the old employer—as a party to the contract. Because there may be additional considerations with non-compete agreements given the changes in law that became effective in 2020, prudent employers will consult with their legal counsel prior to implementing any such agreements with employees.
With respect to business combinations, a review of all contracts, especially employment contracts, is critical. Often, the key employees of a company drive value. When these employees leave, so does the value.
At Beresford Booth, we have a depth of experience in employment and business combinations to help your business. Please give us a call to discuss your unique business.
To learn more about due diligence and employment contracts, please contact Beresford Booth at info@beresfordlaw.com or by phone at (425) 776-4100.
BERESFORD BOOTH has made this content available to the general public for informational purposes only. The information on this site is not intended to convey legal opinions or legal advice.