Durable Powers Of Attorney – Witness Attestation
Posted Nov 30, 2020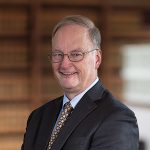 In my previous post, I discussed acknowledgment of a durable power of attorney by a notary public versus attestation before two or more competent witnesses.  In this post, I discuss the contents of an attestation by witnesses.  Under the Uniform Power of Attorney Act adopted by the state of Washington in 2016, RCW 11.125 (the "Act"), the standards for "competent" witnesses are similar to the standards for witnesses to the signing of a Last Will and Testament.  The witnesses must: (1) not be home care providers for the Principal; (2) not be care providers at an adult family home or long-term care facility in which the Principal resides; (3) not be related to the Principal, or the agent being granted the power, by blood, marriage, or state registered partnership; (4) sign the document granting the power of attorney in the presence of the Principal; and (5) sign that document at the Principal's direction or request.
Sometimes a document to be witnessed includes the word "Witness" or "Witnessed" followed by a blank line for the witness' signature at or below the signature line for the party whose signature is being witnessed.  There may be more than one such line if more than one witness is required.  Sometimes the form of the witness' statement includes a little more information such as the date and location at which the witness signed the document.  These forms provide no information about the witness or the circumstances under which the witnessing occurred.  If a durable power of attorney contains these forms of witness "attestation" it is probable that the document would not be determined to be valid if challenged because the information required by the Act is not evident.  The better practice would be for the witness' attestation clause to specifically state the five requirements identified above.
If you need assistance with your estate planning, contact Per Oscarsson or one of the other attorneys in Beresford Booth's Estate Planning and Probate Group.
BERESFORD BOOTH PLLC has made this content available to the general public for informational purposes only. The information on this site is not intended to convey legal opinions or legal advice.