A Contractor's Scope of Work Must Qualify as an "Improvement Upon Real Property" to Trigger the Statute of Repose
Posted Nov 15, 2023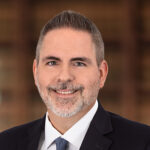 Washington's statute of repose, RCW 4.16.310, provides contractors with broad defenses to stale or untimely claims. In fact, the construction statute of repose "terminates the right to file a claim after a specified time even if the injury has not yet occurred." Wash. State Major League Baseball Stadium Pub. Facs. Dist. v. Huber, Hunt & Nichols-Kiewit Constr. Co., 176 Wn.2d 502, 511, 296 P.3d 821 (2013). A claim must accrue within six years of substantial completion or the last date of work and also be filed within the applicable statute of limitations. In Welch v. Brand Insulations, Inc., 531 P.3d 265 (2023), the Court of Appeals recently affirmed the test to determine if a contractor's work falls within the statute of repose in a personal injury action.
In Welch, the Court was asked to decide whether the trial court properly held the statute of repose barred an injury claim arising out of asbestos exposure at a petroleum refinery in the early 1980s. The plaintiff alleged the defendant contractors disturbed asbestos-containing insulation without applying proper safety precautions, which resulted in plaintiff's asbestos exposure.  The contractors argued the claim was barred by statute of repose, as suit was filed decades after the work was complete. 
The Welch Court applied the test adopted by the Supreme Court in Condit v. Lewis Refrigeration Co., 101 Wn.2d 106, 676 P.2d 466 (1984) to determine whether the contractors' construction activities satisfied the statue's "improvement upon real property" requirement.  Under the Condit test, a contractor's work only falls under the statute of repose if the work contributed to the construction of (1) a structural improvement to real estate or (2) an integral system that is part of the overall improvement and required for it to function as intended. The Court found the contractors failed to present sufficient evidence demonstrating their work was covered by the statute of repose and remanded the case back to the trial court for further proceedings.
To learn more about A Contractor's Scope of Work Must Qualify as an "Improvement Upon Real Property" to Trigger the Statute of Repose, please contact Beresford Booth at info@beresfordlaw.com or by phone at (425) 776-4100.
BERESFORD BOOTH has made this content available to the general public for informational purposes only. The information on this site is not intended to convey legal opinions or legal advice.