Notable New Amendments to the Washington LLC Act: Part Two
Posted May 18, 2022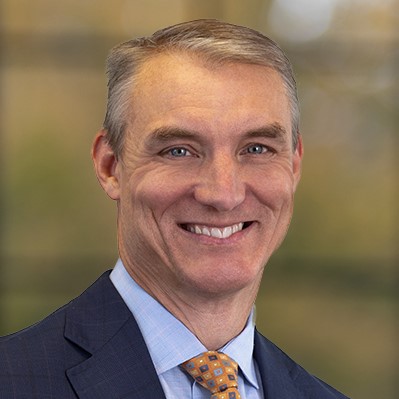 In 2022, the Washington State Legislature adopted several significant changes recommended by the Washington State Partnership Law Committee. In a previous post, I discussed two of these significant changes: (1) a member may voluntarily withdraw from a limited liability company at any time; and (2) a transferee of all of single-member's LLC interest is automatically admitted as a member. This week, I discuss another pair of changes: the first relating to foreign professional LLCs, and the second relating to approval for a plan of conversion.
Foreign Professional Service LLC
The 2022 Amendments include a definition of "Foreign Professional LLC" as "a foreign LLC formed for the purpose of rendering professional services." See RCW 25.15.006(6).
In addition, RCW 25.15.046 is amended to add that a foreign professional LLC may be a member of a Washington professional limited liability company, if its managers and members are duly licensed or legally authorized to render the same specific professional services in any jurisdiction other than Washington.
Recall that the corporate practice of medicine doctrine is alive and well in Washington, as outlined in this previous post by my colleague, Babak Shamsi. In addition to the corporate practice of medicine, lawyers cannot practice in a corporate form unless they, too, comply with RCW 18.100 or 25.15.046. The 2022 Amendments should assist those businesses practicing as professional LLCs when considering that foreign professional LLCs can be included in Washington entities, assuming they have the proper licensing.
Conversion
Generally, entities can convert into other entities. For example, a corporation can "convert" into an LLC, or vice versa. However, the 2022 Amendments to RCW 25.15.121 provide the default rule that conversion now requires unanimous affirmative vote, approval, or consent of all members. See also RCW 25.15.441.
One purpose for a conversion was to permit the domestication of foreign LLCs. Prior to the availability of conversions, a foreign entity would need to merge into a Washington entity to become a Washington entity. With a conversion, a merger is not necessary. Please note that there are different approval requirements for a conversion than for a merger. Merger requires only the approval by a majority of the members RCW 25.15.421.
Considerations
When considering these changes, keep in mind that the 2022 Amendments provide default rules that can be modified by an LLC Agreement. Second, recall that it is the policy of the State "to give the maximum effect to the principle of freedom of contract and to the enforceability of limited liability company agreements." RCW 25.15.801. Importantly, as Delaware Vice Chancellor Laster judiciously put it in Obeid v. Hogan, "[t]he choices that the drafters make have consequences." See Obeid v Hogan, 2016 WL 3356851, at *5 (2016). Vice Chancellor Laster further expanded; "[i]t is important not to embrace analogies to other entities or legal structures too broadly or without close analysis," because "the flexibility inherent in the limited liability company form complicates the task of fixing such labels or making such comparisons." Id.
Careful thought and drafting can provide you with solutions, with or without resorting to the default rules of the LLC Act. However, the 2022 Amendments were drafted with the intent to provide a framework that satisfies the expectations of many people involved in LLCs. I will leave it to you to determine whether the legislature hit the mark.
To learn more about LLCs, please contact Beresford Booth at info@beresfordlaw.com or by phone at (425) 776-4100.
BERESFORD BOOTH has made this content available to the general public for informational purposes only. The information on this site is not intended to convey legal opinions or legal advice.