Notable New Amendments to the Washington LLC Act
Posted Apr 27, 2022
Introduction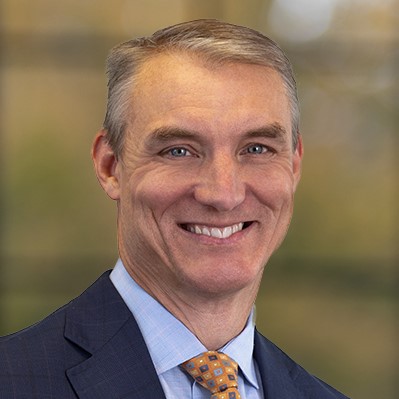 Since approximately 2010, I have had the privilege of participating in Washington's Partnership Law Committee. One of the functions of the Committee was to completely revise our LLC Act, which was achieved in 2016. The Committee continues to work to improve our LLC Act and the 2022 legislature adopted several significant changes dealing with voluntary withdrawal of a member, admission of new members, foreign professional limited liability companies and approval for a plan of conversion. In this post, I will highlight voluntary withdrawal and admission of new members.
Voluntary Withdrawal Now Permitted
Prior to the 2022 Amendments, voluntary withdrawal was not permitted as a default rule. Of course, the default rule could be modified by the LLC Agreement. The 2022 Amendments deletes the requirement of unanimous consent to authorize a member's withdrawal from 25.15.121(2)(h) and 25.15.131(2) clarifies that a member "may withdraw from a limited liability company at any time."
25.15.006(23) adds a new definition for "voluntary withdrawal":
(23) "Withdraw" or "withdrawal" means, with respect to a member of a limited liability company or a holder of a transferable interest in a limited liability company, that the member or holder of the transferable interest provides written notice to the limited liability company of its intent to surrender all of its transferable interest and rights as a member to the limited liability company. A withdrawal is effective as of the later of the date the limited liability company receives the written notice of withdrawal or the date specified in such notice.
A member's withdrawal can trigger significant consequences to the LLC and the other members. For example, the withdrawing member may no longer have fiduciary duties, including the obligation to refrain from competing with the LLC. The withdrawing member remains a transferee, which may be a surprise to the remaining member(s).
Transferee of Single Member LLC Interest Admitted as a Member
The 2022 Amendments clarify that a transferee who acquires all of a transferor's limited liability company interest from a single member LLC is automatically admitted as the member upon effectiveness of the transfer. 25.15.116(2)(d).
Recall that an LLC dissolves "ninety days following an event of dissociation of the last remaining member…" unless the transferee votes to admit one or members within 90 days. The automatic admission provision of .116(2)(d) will, among other things, prevent the automatic dissolution of an LLC ninety days after the single member dies.
The above changes are significant and should cause practitioners to discuss the consequences with their clients. Changes to many LLC agreements will be needed. For those LLCs that do not have written LLC agreements, this is an important time to complete a comprehensive agreement. The lawyers at Beresford Booth have decades of experience dealing with LLC agreements and we would be pleased to help you with yours.
To learn more about LLCs, please contact Beresford Booth at info@beresfordlaw.com or by phone at (425) 776-4100.
BERESFORD BOOTH has made this content available to the general public for informational purposes only. The information on this site is not intended to convey legal opinions or legal advice.