The Importance of Purchasing Title Insurance
Posted Jun 6, 2022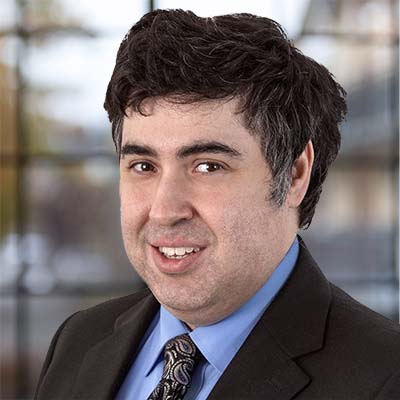 When going through the stress of purchasing a home, a title insurance policy can feel like an afterthought. I have previously written about the importance of reviewing and fully understanding your policy of title insurance here and here, and far from a rote part of the purchase process, securing a policy of title insurance has significant implications. Though technically optional for purchasers, proceeding with the purchase of real property without a title policy is rarely advisable.
A policy of title insurance can cover homeowners facing title issues and financial losses pertaining to liens, clerical issues, fraudulent claims, and more depending on the circumstances. When purchasing title insurance policies, soon-to-be homeowners may wonder what level of coverage might best serve them. A purchaser will need to decide: (1) how much coverage to purchase; and (2) whether to obtain a "standard" policy or an "extended" policy.
If an owner has a lender, the lender will typically require their own lender's policy of title insurance, but this policy only protects to the extent of the mortgage balance. It will not protect equity. Typically, prospective homeowners will therefore purchase title insurance that will insure them for the entire purchase price of the property. However, unique circumstances may change the calculation of how much insurance to buy. For example, some purchasers will increase the amount of their title insurance beyond the purchase price if they intend to make substantial improvements to the property after closing. The higher the insured amount, the more the title insurance premiums will cost. Unlike most forms of insurance, the premium is a one-time payment. Interestingly, title companies also sometimes price their premiums in tiers. As an illustrative example, the premium for a title insurance policy of $15,000 may be the same as the premium for a $50,000 policy, but both may differ from a $60,000 policy. In any case, although purchasers often want to save money when purchasing a property, and understandably so, skimping on title insurance rarely serves their interests. It does not bode well to be a new homeowner facing a claim and having insufficient protection.
Additionally, purchasers must choose between "standard" title policies and "extended" title policies. The standard policy essentially protects a homeowner from claims based upon defects, and most typically, recorded defects that the company should have been aware of in their title search. These defects may include improperly recorded documents, recorded liens, recorded easements, and other matters specified in the title insurance policy. The title policy provides a homeowner with mental relief that the items shown on their policy at purchase are the only recorded items affecting title. Typically in a home purchase, this will result in "clean" title clear of liens, judgments, or deeds of trust except for the deed of trust recorded by lender the homeowner is working with. Most prospective purchasers opt for "standard" liability policies.
Many title companies offer the possibility of "extended" coverage. Extended coverage provides additional protection to an insured. This protection may include protecting against zoning problems, survey errors, unrecorded encroachments, and unrecorded liens. Most of the time, the standard policy affords sufficient coverage. Nonetheless, extended coverage may be appropriate in circumstances where a purchaser has reason to believe there may be encumbrances or encroachments not appearing on record.
Ultimately, many issues can arise relating to title, including but not limited to defending against claims on title, and pursuing quiet title actions to eliminate old encumbrances.  The attorneys at Beresford Booth PLLC have significant experience in addressing and litigating title issues.  If you need assistance relating to any title matters, please do not hesitate to contact us at info@beresfordlaw.com or by phone (425) 776-4100 for assistance.
BERESFORD BOOTH PLLC has made this content available to the general public for informational purposes only. The information on this site is not intended to convey legal opinions or legal advice.