Who Receives The COVID-19 Stimulus Payment During A Divorce?
Posted Apr 15, 2020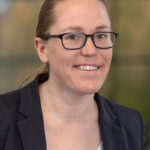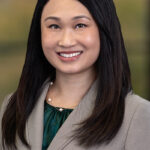 The Government will soon be issuing COVID-19 stimulus checks to individuals and married couples who qualify based on income. Individuals making less than $75,000 per year will receive $1,200 and married couples with combined income of less than $150,000 per year will receive $2,400. If the taxpayer has children, the government will issue an additional $500 per child under the age of 17.
If you have not yet finalized your divorce, or have not yet filed for 2019, this raises several questions about whether these funds should be considered community property, whether these funds should be considered in the overall division of your assets and debts, and whether an agreement should be reached before either party uses it for their benefit.
If you and your spouse filed jointly for the 2019 tax year, then the government will issue the stimulus payment in the same manner it issued the refund. If so, and your combined income qualifies, then it is possible only one of you will be receiving that $2,400 check (plus $500 per child).
If you filed "married filing separately" and your income qualifies as an individual, then you will receive a $1,200 stimulus check. If you claimed dependents on that return, then you will also receive $500 per child.
As there is no official rule as to how these stimulus payments should be divided between divorcing couples or co-parents, it is best to discuss with your spouse in advance of receiving the stimulus check. It is also beneficial to come to an understanding about how you intend to file you 2019 taxes if you have not already. It is best to memorialize any agreement in writing.
Our Family Law Group is available to assist you through these challenging times. Please contact us to schedule a telephone or video conference, via email to JasmineB@beresfordlaw.com or call our office at (425) 776-4100. We continue to serve our community with full remote capabilities.
BERESFORD BOOTH PLLC has made this content available to the general public for informational purposes only. The information on this site is not intended to convey legal opinions or legal advice.