You Hold An Interest In An LLC, But Are You A Member?
Posted Dec 9, 2020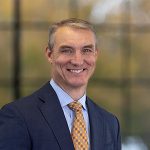 You may have heard that "membership has its privileges."  But what if a person has an interest in an LLC but is not a member?  In general, such a person is a "transferee" and holds only a "transferable interest."
Transferable Interest Defined
Under RCW 25.15.006(20) a transferable interest "means a member's or transferee's right to receive distributions of the limited liability company's assets." This definition is significant: a holder of a transferable interest is not a member merely because they hold a transferable interest. Notably, the definition of a transferable interest omits any rights to participate in the management of the company or vote on company affairs. Also, holders of transferable interests (or transferees) have no right to LLC records and information because only members have such rights. RCW 25.15.136. Furthermore, transferees lack standing to bring derivative actions as RCW 25.15.386 also restricts such rights to members.
Transferring a Transferable Interest
Transferable interests are different than membership interests and therefore have different rules. For example, the transfers of transferable interests are permissible under RCW 25.15.251(1)(a). A membership interest, however, cannot be transferred without the consent of all the members, unless otherwise provided in the LLC agreement. RCW 25.15.116(2)(a).
Characterization of a Transferable Interest as Personal Property
Under RCW 25.15.246, "[a] transferable interest is personal property." The statute further stipulates that "[a] member has no interest in specific limited liability company property."
Considerations
The distinction between a transferable interest and a membership interest is SIGNIFICANT. A transferable interest comes with separate and distinct rights and obligations in comparison to membership interests. Understanding the difference in status between a "transferee" and a "member" is vital to determining such fundamental rights as who gets to vote on LLC matters or who is entitled to books and records of the LLC.  In next week's post, I will begin a series on cases and practical issues involving the distinction.
Tune in to this blog next week at noon to discuss the implications of the distinction between a transferable interest and a membership interest.
BERESFORD BOOTH PLLC has made this content available to the general public for informational purposes only. The information on this site is not intended to convey legal opinions or legal advice.