Beresford Booth Adds Seasoned Litigator J Patrick (JP.) Diener To Team
Posted Jun 16, 2021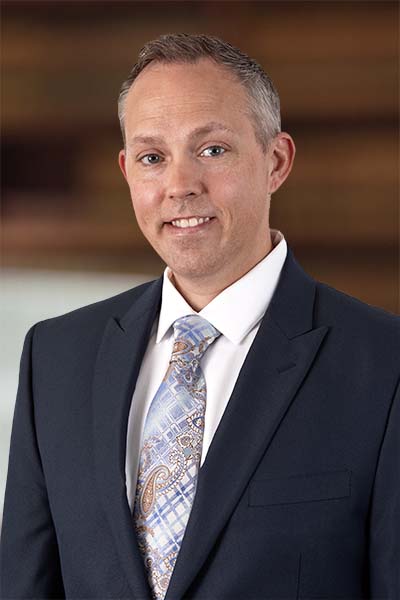 EDMONDS, WA, (June 16, 2021) – Edmonds-based full-service law firm Beresford Booth announced today that it added J Patrick (JP.) Diener, a seasoned litigator, to its growing team.
"We are excited to welcome JP. to our firm," said David C. Tingstad, the firm's Managing Partner. "His breadth and depth of experience in business litigation as well as trust and estates litigation is a great fit for our firm and will add to the capabilities we offer our clients."
JP. is a litigator with over 15 years' experience representing businesses across a wide array of industries in contractual, corporate, employment and real estate disputes, as well as matters of regulatory compliance. In addition to business litigation, he has substantial experience in trust and estate disputes (TEDRA), representing personal representatives and trustees against all manner of claims and ensuring that directives expressed in wills and trusts are properly carried out. On top of his extensive litigation practice, JP. also enjoys crafting arguments at the appellate level, having argued multiple cases in front of the Washington Court of Appeals and the Idaho Supreme Court.
Prior joining Beresford Booth, JP. was a shareholder at a Spokane law firm where he served on the firm's Executive Committee. He received his Juris Doctorate from University of Idaho College of Law, where he graduated magna cum laude in 2005, and his Bachelor of Science degree in Journalism/Mass Communication cum laude from University of Idaho in 2001.
About Beresford Booth
Beresford Booth is the largest firm headquartered in Snohomish County and has provided a full range of legal services to businesses and individuals in throughout the state of Washington since 1946. The Beresford Booth team proudly serves as trusted and independent advisors to our clients, providing creative and timely solutions to their most complex legal challenges.
To learn more about Beresford Booth, please visit our website at beresfordlaw.com.