Beresford Booth Announces New Partner Andrew M. McKenzie
Posted Jan 4, 2022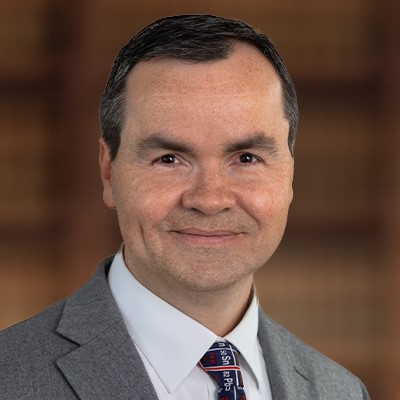 EDMONDS, WA, (January 4, 2022) – Edmonds-based full-service law firm Beresford Booth announced today that it promoted Andrew M. McKenzie, a seasoned real estate and commercial litigator, to partner in the firm.
"We are proud to have Andrew as a partner," said David C. Tingstad, the firm's Managing Partner. "Andrew is an integral member of the firm, and he exemplifies our firm culture. He advocates vigorously for his clients and contributes to his local community.
Andrew is an experienced real estate and commercial litigator, assisting small businesses, individuals and large institutional clients in Washington and California with a wide variety of litigation involving, inter alia, lien priorities, boundary disputes, real estate fraud, quiet title, easements, title insurance, adverse possession, construction defects, probate litigation and administration and general business litigation. His Washington practice is geographically concentrated in Snohomish, King, Pierce and Kitsap counties.
"I am honored to become a partner in Beresford Booth," said McKenzie. It is a pleasure to work with an experienced, dedicated team in a successful, high-growth firm.
As a licensed real estate broker in both Washington and California, Andrew is familiar with real estate transactions and disputes surrounding broker and escrow duties. Andrew has successfully won and defended against claims of up to $9M. He takes a pragmatic approach to all matters, recognizing that both litigation and settlement efforts must be tailored to both the facts and the amount in controversy.
Before joining the firm in 2018, Andrew worked in the commercial litigation group of an AmLaw 100 firm. He received his Juris Doctorate from University of Washington School of Law in 2003 and his Bachelor of Arts degree in Political Science from University of Washington in 1999.He is a member of the Washington State Bar Association, as well as the Snohomish and King County Bar Associations. He resides in Kitsap County and is an active member of the Silverdale Chamber of Commerce.
About Beresford Booth
Beresford Booth is the largest firm headquartered in Snohomish County and has provided a full range of legal services to businesses and individuals in throughout the state of Washington since 1946. The Beresford Booth team proudly serves as trusted and independent advisors to our clients, providing creative and timely solutions to their most complex legal challenges.
To learn more about Beresford Booth, please visit our website at beresfordlaw.com.