CDC Issues National Order Halting Residential Evictions
Posted Sep 4, 2020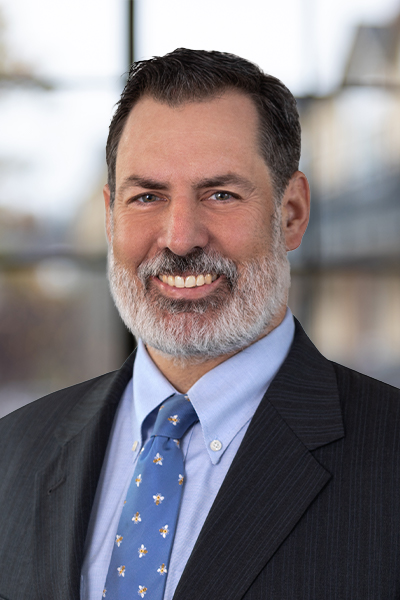 This week the Center for Disease Control and Prevention ("CDC") issued an Agency Order under the authority of Section 361 of the Public Health Services Act, 42 C.F.R. § 70.2 ("Measures in the event of inadequate local control") imposing a federal residential eviction moratorium effective through December 31, 2020.  The CDC Order is more nuanced than Governor Inslee's residential eviction moratorium proclamation, which is currently set to expire on October 15, 2020, if not further extended.  This blog post discusses some of the key features of the CDC Order.
Rationale of Moratorium
The CDC found that residential evictions could lead to evicted individuals (i) moving "into close quarters in congregate or shared living settings, including homeless shelters, which would put the individuals at higher risk to COVID-19" or (ii) becoming "homeless and unsheltered, and further contribute to the spread of COVID-19."  Based on these findings, the CDC concluded that an immediate residential eviction moratorium is necessary to fight the spread of COVID-19.
Federal Authority and Geographic Reach of the CDC Order
Many states and localities have already imposed a residential eviction moratorium (including  Washington), but many states have not.  The CDC's Order is intended to set a national minimum standard with respect to residential evictions.
The Public Health Services Act authorizes the Director of the CDC to "take such measures to prevent such spread of the diseases as he/she deems reasonably necessary" when the Director "determines that the measures taken by health authorities of any State or possession (including political subdivisions thereof) are insufficient to prevent the spread of any of the communicable diseases from such State or possession to any other State or possession."  42 C.F.R. § 70.2.  On its face, the Order "does not apply in any State, local, territorial, or tribal area with a moratorium on residential evictions that provides the same or greater level of public-health protection than the requirements listed in this Order."  Subject to this carve out, the CDC Order applies in any State or U.S. Territory with documented COVID-19 cases.
Application and Limitations
Subject to the limitations described in the "Applicability" section of the Order, the Order provides that "a landlord, owner of a residential property, or other person with the legal right to pursue eviction or possessory action shall not evict any covered person from any residential property in any State or U.S. territory in which there are documented cases of COVID-19 that provides a level of public-health protections below the requirements listed in this order." (emphasis added).
While the language of the order is broad and unqualified with respect to the grounds for eviction (i.e., a landlord "shall not evict any covered person"), the background section of the Order suggests that the eviction prohibition may only apply to evictions based on nonpayment of rent.  The background section of the Order includes a section titled "Renter's and Homeowner's Declaration."  This section describes the declaration a "covered person" is required to provide to his or her landlord.  However, it also notes that "These persons may also still be evicted for reasons other than not paying rent or making a housing payment."  This same statement is repeated in the Order's Attachment titled "Declaration Under Penalty of Perjury for The Centers for Disease Control and Prevention's Temporary Halt in Evictions to Prevent Spread of COVID-19."  This appears to be an ambiguity in the CDC Order.
This blog posting is not intended to provide an exhaustive discussion of the Order's application requirements, which includes numerous defined terms that impact applicability determinations.  The most notable applicability requirement is the definition of a "covered person."  A "covered person" includes:
[A]ny tenant, lessee, or resident of a residential property who provides to their landlord, the owner of the residential property, or other person with a legal right to pursue eviction or possessory action, a declaration under penalty of perjury indicating that:
The individual has used best efforts to obtain all available government assistance for rent or housing;
The individual either (i) expects to earn no more than $99,000 in annual income for Calendar Year 2020 (or no more than $198,000 if filing a joint tax return), (ii) was not required to report any income in 2019 to the U.S. Internal Revenue Service, or (iii) received an Economic Impact Payment (stimulus check) pursuant to Section 2201 of the CARES Act;
The individual is unable to pay the full rent or make a full housing payment due to substantial loss of household income, loss of compensable hours of work or wages, a lay-off, or extraordinary out-of-pocket medical expenses;
The individual is using best efforts to make timely partial payments that are as close to the full payment as the individual's circumstances pay permit, taking into account other nondiscretionary expenses; and
Eviction would likely render the individual homeless-or force the individual to move into and live in close quarters in a new congregate or shared living setting-because the individual has no other available housing options.
Tenant Declaration
A potential "covered person" does not become an actual "covered person" until he or she submits a resident declaration to their landlord.  The resident declaration must certify, under penalty of perjury, facts demonstrating the resident is a "covered person" (as discussed above).  In addition to the five factors of the "covered person" definition, the declaration must state that the resident understands (1) their rent is still due and non-payment could result in imposition of interest, fees and/or penalties; and (2) their landlord may require full payment of all unpaid amounts at the end of the temporary moratorium.  [NOTE:  The above is a summary only.  Consult the CDC's Order for the full text describing the resident declaration].
Enforcement and Penalties
The CDC's Order states that it will be enforced by "Federal authorities and cooperating State and local authorities."  Violations of the Order are subject to criminal penalties under 18 U.S.C. §§ 3559, 3571; 42 U.S.C. § 271; and 42 CFR 70.18.  For an individual who violates the Order, criminal penalties may include a monetary fine of up to $100,000 or a up to a year in jail, if the violation does not result in death.  If the violate results in death, the monetary fine could be as much as $250,000.  An organization violating the Order may be subject to a fine of up to $200,000 per violation if the violation does not result in a death or up to $500,000 per violation resulting in a death.
BERESFORD BOOTH has made this content available to the general public for informational purposes only. The information on this site is not intended to convey legal opinions or legal advice.