Dairy Worker Wage-Exception Unconstitutional
Posted Mar 1, 2021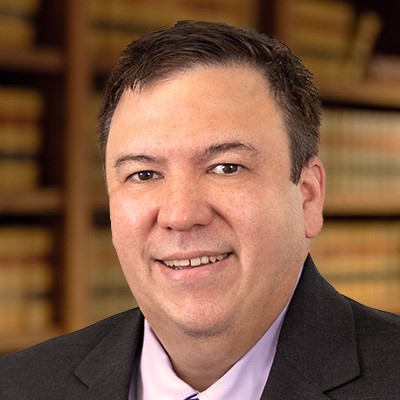 The Washington Supreme Court, in a 5-4 decision, recently held that a 60-year exception to the state's wage/hour laws for dairy workers is unconstitutional. At issue was RCW 49.46.130(2)(g)—that section of the Washington Minimum Wage Act which exempts agricultural workers from earning overtime pay.
In Martinez-Cuevas, et al. v. DeRuyter, et al., Jose Martinez-Cuevas and Patricia Aguilar filed a class action lawsuit with 300 other dairy workers against their employer, DeRuyter Brothers Dairy, Inc., claiming that the Defendants (1) failed to pay minimum wage to workers, (2) provided inadequate rest and meal breaks, (3) didn't compensate its employees for pre- and post-shift duties, and (4) didn't pay overtime. The parties settled all nearly all claims, but the issue of overtime pay, which the Plaintiffs challenged as a violation of Article I, Section 12 of the state constitution and the equal protection clause, remained for the Court's consideration.
Under Article I, Section 12: "No law shall be passed granting to any citizen, class of citizens, or corporation other than municipal, privileges or immunities which upon the same terms shall not equally belong to all citizens, or corporations." Yet, according to the Plaintiffs, RCW 49.46.130(2)(g) granted a special privilege or immunity to agricultural employers, allowing them to deny their workers the right to workplace health and safety precautions in a dangerous industry.
The Court applied a two-step analysis. First, the Court asked if the challenged law granted agricultural employers a privilege or immunity from providing overtime protections constitutionally guaranteed to employees in especially dangerous industries under Article II, Section 35. If so, then secondly, the Court would determine whether or not there was a "reasonable ground" for granting that privilege or immunity.
Article II, Section 35 states: "The legislature shall pass necessary laws for the protection of persons working in mines, factories and other employments dangerous to life or deleterious to health; and fix pains and penalties for the enforcement of the same." Here, the Court ruled that the dairy workers were employed in an especially dangerous industry, and it was the Minimum Wage Act that the legislature intended to protect them from both low wages and the long hours that increased their chance of injury.
The Court cited an injury rate in Washington's dairy industry that was 121 percent higher than all other state industries combined and 19 percent higher than the entire agricultural sector in 2015. Milkers, like the named Plaintiffs in this case, routinely risked exposure to physical strains, respiratory hazards, toxic chemicals, and diseases/injuries from animals. But while dairy workers had a "fundamental right to [the] health and safety protections of the Minimum Wage Act," according to the Court, RCW 49.46.130(2)(g) allowed their employers to deny them those protections.
Were there reasonable grounds for this exemption? In short, no. The Court determined that dairy workers risked long hours and various hazards year-round in a factory-like setting; consequently, they were entitled to the health and safety protections enshrined in Article II, Section 35.
In a concurring opinion, Chief Justice Steven C. Gonzalez tied the Court's decision to our nation's COVID-19 challenges: "[W]hile many others stay home, farmworkers continue to go to work because they are recognized as essential. But they go to work on unequal terms. They deserve better."
The question now is whether this decision will lead to future litigation by the state's 200,000+ other agricultural workers, seeking overtime pay and protections previously unavailable to them.
BERESFORD BOOTH PLLC has made this content available to the general public for informational purposes only. The information on this site is not intended to convey legal opinions or legal advice.