New Washington State Civil Protection Orders Statute
Posted Jul 6, 2022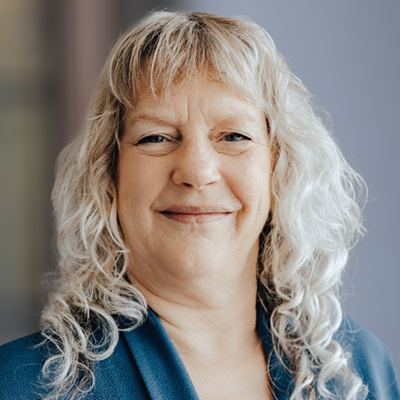 Major provisions of RCW 7.105, Washington's new protection order statute, became effective July 1, 2022. The statute combines all current types of restraining orders under one statute, with the intent of increasing the accessibility, efficiency, and effectiveness of protection orders. Under the statute, domestic violence protection orders (DVPO), sexual assault protection orders (SAPO), stalking protection orders, anti-harassment protection orders (AHO), vulnerable adult protection orders (VAPO), and extreme risk protection orders (ERPO) are consolidated and harmonized to be centered on survivors and their safety. The new statute simplifies the process for victims or other petitioners and combines the protection orders into one court process.
In this post I will highlight some of the important changes implemented by RCW 7.105 et seq.:
A Few Changes in the New Statute:
One uniform form is to be used for all protection order petitions, and filings can be done remotely or in person, as preferred by the petitioner.
Coercive control is included under the definition of domestic violence. Coercive control is a pattern of behavior that is used to cause another to suffer physical, emotional, or psychological harm, and in purpose or effect unreasonably interferes with a person's free will and personal liberty. In determining whether the interference is unreasonable, the court shall consider the context and pattern of behavior from the perspective of a similarly situated person. Further, coercive control does not include protective actions taken by a party in good faith for the legal purpose of protecting themselves or children from the risk of harm posed by the other party.
Court clerks will have many more resources for victims, including standardized forms and instructions, community resource lists of programs to help victims including crisis intervention resources, behavioral health resources, interpreters, sexual assault programs, domestic violence programs, civil legal aid programs, and multicultural programs.
Service requirements have changed, and there is now consistency in service requirements for all types of orders. Further, personal service is only required for some types of cases like those involving surrender of firearms, where transfer of custody of children is involved, where the restrained person lives with the victim and is being ordered to leave the family home, and where the restrained person is in jail or prison. In all other cases, service options may also include text messages, emails, social media posts, or other types of online applications. Courts must favor speedy and cost-effective methods of service. Sworn proof of service must be filed with the court by the person who effectuated service.
Hearings on all protection orders may be held remotely or in person to enhance access for all parties. Courts have discretion to allow parties and witnesses to attend hearings in person or remotely, including by telephone, video, or other electronic means.
The Court may appoint an attorney to represent the Petitioner if the Respondent is represented by counsel.
A sexual assault, domestic violence or protection order advocate shall be allowed to accompany the petitioner and confer with the petitioner during court proceedings.
The Confidential Information Form (CIF) and Law Enforcement Information Sheet (LEIS) have been combined into one form, the Law Enforcement and Confidential Information Form (LECIF) which keeps the victim's information confidential and gives law enforcement the information it needs to serve the restrained party and to enter information in the police computer.
The statute makes it clear that relief cannot be denied or delayed when there is, or may be relief available, in other forums.
The statute reaffirms/expands the Court's power in the protection order process to dictate any family law related issues between the parties.
The preferred distance restriction from the respondent (absent specific findings to the contrary) from the home, workplace, or school of petitioner changed from 500 feet to 1000 feet.
Considerations
The legislature intends for this new statute to help streamline the process for survivors; however, that doesn't mean the legal process is any easier. For help navigating Washington's new restraining order statute, email us at info@beresfordlaw.com or give me a call at (425) 776-4100.
BERESFORD BOOTH PLLC has made this content available to the general public for informational purposes only. The information on this site is not intended to convey legal opinions or legal advice.