Beresford Booth Ranked Among Best Law Firms®!
Posted Nov 8, 2023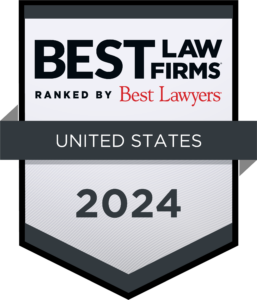 Beresford Booth is proud to receive a ranking among the Best Law Firms® in the United States. Best Law Firms®' independent rankings highlight top firms using qualitative and quantitative data based upon legal skillset, achievements and client successes. Based on client/professional references, interviews with industry leaders, and Best Lawyer evaluations, Beresford Booth is now listed among the best.
"Beresford Booth staff and attorneys have always taken pride in doing quality work, passionately representing our clients and maintaining a strong work ethic," says David Tingstad, managing partner. "We will continue to work hard and serve our clients to the best of our ability with practical, timely and creative solutions. We are proud to earn and maintain this Best Law Firms® status."
Please visit our website Beresfordlaw.com to find out how we can help you.