Governor Inslee's New Lockdown Proclamation For COVID-19
Posted Nov 17, 2020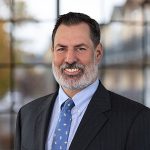 On November 15, 2020, Washington Governor Jay Inslee held a press conference to announce a roll-back of the state's County-By-County phased reopening plan in response to what he described as a third wave of COVID-19 in Washington state.  This marks the eighth time Governor Inslee has amended his original March 23, 2020 "Stay Home-Stay Healthy" Order.  Later in the day, Governor Inslee issued Proclamation No. 20-25.8, which sets forth the new rules described in the press conference.
The new Proclamation takes effect at 12:01 a.m. on November 17, 2020 and expires at 11:59 p.m. on December 14, 2020.  At the press conference, Governor Inslee expressed hope that the new rules would not need to be extended beyond this four-week period.  The roll-back of the prior reopening rules covers a vast array of issues and circumstances.  This blog entry provides a summary of the most impactful (but not all) of the new rules.  Please review the Proclamation for a full set of the new rules.
Indoor social gatherings

with people outside of your "household" (meaning people residing within the same domicile) are prohibited (regardless of number of attendees) unless the participants either (i) quarantine for 14 days or (ii) quarantine for 7 days AND receive a negative COVID-19 test result within 48-hours prior to the gathering.  It is apparent that this rule is designed to limit large, multi-household Thanksgiving gatherings.

Outdoor social gatherings

are limited to five people from outside of your household.  (Cross your fingers that Thanksgiving Day will be unseasonably warm and Grandma and Grandpa will be able to join your family for an outside gathering).

Restaurants and Bars

– in a major roll-back that will negatively impact our local small businesses, there will be no "indoor dine-in services" at restaurants and bars for the next four weeks (this rule takes effect at 12:01 on November 18th).  Restaurants will still be permitted to continue take out services and host outdoor dining services (if compliant with the Governor's new Outdoor Dining Guidance, including a limit to 5 people per table).

Fitness Facilities

– no indoor operations, but outdoor operations can continue if in compliance with social gathering restrictions.

Real Estate

– open houses prohibited.

Retail (including grocery stores)

– limited to 25% capacity and "congregate areas" (such as cafes) must be closed.

Weddings and Funerals

– "Ceremonies" limited to 30 people, but no indoor receptions, wakes or other social gatherings.

Religious Services

– limited to lesser of 25% of capacity or 200 people.  Congregation members must wear facial coverings and congregation singing is prohibited.  No choir, band or ensemble performances, but soloists are permitted with a "single accompanist."  Outdoor services must follow Outdoor Dining Guidance.

Professional Services

– are required to mandate that employees work from home "when possible" and close offices to the public "if possible."  Indoor capacity limited to 25% of occupancy limits.  All employers (professional services or otherwise) must comply with all conditions for operation required by the Department of Labor & Industries (see WAC 296-800-14035 and L&I administered statutes).

Venues

– retail and business meetings are prohibited, but professional training (such as legal CLEs) and testing (i.e., bar exams) that cannot be performed remotely, and court operations (i.e., jury assembly) are allowed.  When allowed, occupancy in each meeting room is limited to the lesser of 25% capacity or 100 people.

Salons and other "Personal Services"

– limited to 25% of indoor capacity.

Long-term Care Facilities

– Outdoor visits are permitted.  Indoor visits are generally

prohibited

, but exceptions can be made for essential support persons and end-of-life care.

Youth and Adult Sports

– Indoor activities and

all games

are prohibited.  Outdoor activities are limited to intra-team practices with facial coverings at all times for all participants.  During the press conference, Governor Inslee explained that these limitations do not apply to professional and collegiate sports teams (such as the Seahawks, Washington Huskies and Washington State Cougars) because those organizations and their respective leagues/players' associations) are subject to much more rigorous testing and other restrictions than youth and lower tier adult sports teams.

Businesses Closed for Indoor Operations:  movie theaters, zoos, museums, aquariums, bowling centers.
During his press conference, Governor Inslee acknowledged that these restrictions will have a negative effect on local businesses in service industries.  He discussed plans for state-based grant programs to aid impacted businesses, but acknowledged that more relief is needed.
BERESFORD BOOTH has made this content available to the general public for informational purposes only. The information on this site is not intended to convey legal opinions or legal advice.