Litigation Update: Personal Jurisdiction in Receivership Adjunct Action
Posted Jul 26, 2022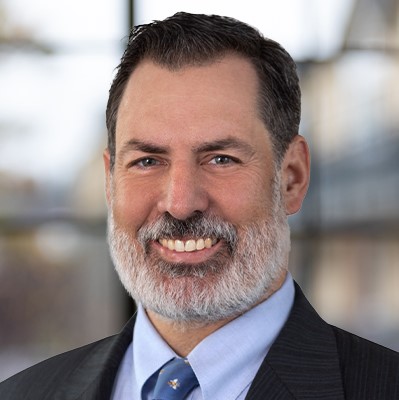 Washington State's Receivership Act (RCW 7.60 et seq.) can be a powerful tool in a business dispute. However, there is a noticeable dearth of caselaw interpreting the Receivership statute. Therefore, parties are often left to making arguments based on principles of statutory interpretation, the legislative policies underlying the Act, or analogizing to federal bankruptcy law. I recently represented a business named as a defendant in an adjunct action, Great American Ins. Co. v. 1914 Commerce Leasing LLC et al., related to a receivership action pending in Spokane County Superior Court. I am happy to report that the Court of Appeals for Division 3 recently issued an opinion clarifying one aspect of the Receivership Act. While the Court unfortunately decided not to publish the decision, the Court's opinion is available on Westlaw at 2022 WL 2047235, No. 37959-1-III (June, 2022).
Stay Alfred, Inc. ("Stay Alfred") was a Washington corporation that provided extended stay rentals for business and other travelers. It provided these services by contracting for long-term rental of hotel rooms and apartment units with property owners across the United States.
Stay Alfred obtained a bond from Great American Insurance Company to secure its rent obligations to the property owner and landlords across the United States. In 2020, Stay Alfred ceased paying its rent obligations to numerous landlords and a general receiver was appointed in Spokane County.
Great American then filed an adjunct adversary proceeding in the Spokane Superior Court against property owners based all around the United States, including my client, Lincoln Square 1766 Associates LLC ("Lincoln Square"), a Delaware company that owned real estate in Philadelphia, Pennsylvania. Great American sought declaratory relief finding that it's bond obligations to Stay Alfred's landlords was excused based on the argument that the Covid-19 pandemic was a force majeure event.
Several of the Defendants, including Lincoln Square, 1914 Commerce Leasing, LLC (a Texas-based landlord), and TSO Chattanooga Development, LP ("TSO") (a Tennessee-based landlord) moved to dismiss Great American's complaint based on lack of personal jurisdiction. The basic argument was that the Defendants lacked minimum contact with Washington State to support of finding of personal jurisdiction. For example, Lincoln Square was a Delaware company that owned commercial real estate in Pennsylvania. While it had entered into an agreement to rent housing units to Stay Alfred, a Washington corporation, the lease agreement included a forum selection clause requiring litigation in Philadelphia, Pennsylvania, and a Pennsylvania choice of law provision.
The moving defendants argued that traditional principles of personal jurisdiction precluded a Washington court from exercising jurisdiction over the in personam bond disputes against the defendants. Several of the defendants also filed actions in their home states. While the motions to dismiss were pending in the trial court, Great American moved to enjoin the Defendants from proceeding in their home state actions.
While a detailed analysis of the statutory arguments is beyond the scope of this article, Great American generally argued that the Receivership Act itself conferred jurisdiction against the out-of-state defendants, despite a lack of traditional "minimum contacts" with Washington State. Specifically, Great American relied on RCW 7.60.055(1) (powers of the Court), RCW 7.60.190(4) (effect of court orders on non-parties), and RCW 7.60.110 (automatic stay of certain proceedings).
There were no cases directly on point interpreting Washington's Receivership Act. Following argument, the trial court found that the Receivership Act supported a finding of personal jurisdiction, despite Lincoln Square, 1914 Commerce Leasing, and TSO having no meaningful contacts with Washington State. In addition to denying the defendants' motions to dismiss, the Court enjoined the defendants from proceeding in their separate actions in their home states.
Recognizing the dearth of relevant caselaw interpreting and applying the Receivership Act, the trial court certified its orders for discretionary review under RAP 2.3(b)(4) because the Superior Court's decision involved a "controlling question of law as to which there is substantial ground for a difference of opinion" and "immediate review of the order may materially advance the ultimate termination of the litigation." Following the trial court's certification, the Court of Appeals (Division 3) accepted discretionary review under RAP 2.3(b)(4).
The appellate briefing schedule was extended multiple times. Before the case reached oral argument, Great America amicably resolved its claims against both Lincoln Square and 1914 Commerce Leasing. This left only TSO seeking discretionary review. The primary difference between TSO and Lincoln Square/1914 Commerce Leasing was that TSO had filed a creditor's claim in the Spokane County receivership action. Ultimately, this distinction proved meaningless.
In a well-reasoned opinion that (unfortunately) was not selected for publication, the Court of Appeals reversed the trial court's order denying TSO's motion to dismiss for lack of personal jurisdiction and its order enjoining TSO's separate action in Tennessee federal court.
The Court agreed with the defendants' central argument that RCW 7.60.055(1) only addressed subject matter jurisdiction, and did not create personal jurisdiction over a out-of-state defendant who lacked minimum contacts to Washington. The Court of Appeals conducted a traditional "minimum contacts" personal jurisdiction analysis and concluded that TSO lacked sufficient contacts with Washington State to support a finding of personal jurisdiction. After cataloguing the absence of TSO's minimum contacts with Washington State, the Court concluded that "notions of fair play and substantial justice do not tie TSO Chattanooga to Washington, particularly given the Lease specified that all disputes were to be resolve in the state of Tennessee." 2022 WL 2047235 at 4. Notably, rejecting Great American's argument under RCW 7.60.055(1), the Court of Appeals explained "[t]he receivership statute's conferral of subject matter jurisdiction does not eliminate a nonresident defendant's right to challenge personal jurisdiction." Id. at 5. "Despite the broad powers conferred by the receivership statute, the Spokane County Superior Court lacked personal jurisdiction over TSO Chattanooga." Id.
The decision may have been different had Great American's claim involved an in rem claim over property of the receivership estate. But the Court of Appeals rejected Great American's argument that the bond funds were property of the receivership estate: "Great American's argument misunderstands the nature of a bond." Id. at *5.
Finally, in an issue unique to TSO as the only remaining defendant seeking discretionary review, the Court held that TSO likely consented to jurisdiction in Washington over its receivership claim, "[b]ut these conclusions do not resolve the issue of whether TSO Chattanooga has consented to Washington's resolution of its rights under the Bond." Id. at *6. The bond claims at issue in Great American's adjunct complaint were different than TSO's claim in the receivership against Stay Alfred's receivership estate. The Court concluded that, despite filing a claim in the Washington State receivership action, TSO "has never affirmatively done anything to choose Washington as the arbiter of its rights under the Bond." Id. at 6.
Ultimately, the trial court lacked jurisdiction over the out-of-state defendants, despite the breadth of the Receivership Act. Therefore, the Court of Appeals also reversed the trial court's order enjoining the "Tennessee courts from addressing TSO Chattanooga's claim against Great American for payment under the bond." Id. at *7.
While my client amicably resolved the claims between it and Great America before the Court of Appeals ruled on our request for discretionary review, hopefully the Court of Appeal's (unpublished) decision on TSO's appeal will provide guidance for future out-of-state defendants named as defendants in a Washington State Superior Court adjunct action related to a Receivership action.
To learn more about litigation, please contact Beresford Booth at info@beresfordlaw.com or by phone at (425) 776-4100.
BERESFORD BOOTH has made this content available to the general public for informational purposes only. The information on this site is not intended to convey legal opinions or legal advice.