Washington Supreme Court Rejects Effort to Recall Governor Inslee Based on COVID-19 Proclamations
Posted May 9, 2022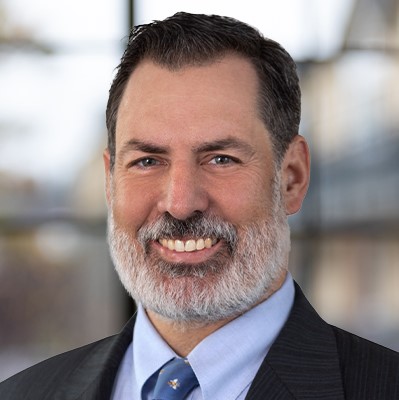 In 2020, Governor Jay Inslee issued dozens of proclamations to address the COVID-19 pandemic. One of those proclamations went so far as to order all non-essential workers to "Stay Home – Stay Healthy." It cannot be doubted that the Governor's COVID-19 proclamations had real and meaningful impacts on the daily lives of Washingtonians. Like all political issues, Washingtonians had many different reactions to the Governor's proclamations. Some agreed with the Governor's rationale and were happy to comply. Others felt the Governor was infringing on their rights. Several Washingtonians felt so aggrieved they sought unsuccessfully to recall Governor Inslee. One individual appealed the denial of his recall efforts to Washington's Supreme Court. Here, I discuss the Washington Supreme Court's recent ruling on that appeal.
On April 28, 2022, the Washington Supreme Court issued an en banc precedential ruling rejecting a constituent's ("Petitioner") effort to recall Governor Inslee based on his COVID-19 Proclamations. In re Recall of Jay Inslee, No. 99948-1 (hereinafter, cited as "Op."). The Court's ruling made clear that mere disagreement with an elected official's discretionary acts or decisions is not grounds for recall. The Court held Petitioner's charges were neither legally nor factually sufficient to demonstrate that Governor Inslee engaged in malfeasance, misfeasance, or violation of his oath of office.
Background
Beginning in February 29, 2020, Governor Inslee exercised his discretionary authority under RCW 43.06.010(12) to proclaim a state of emergency based on the COVID-19 pandemic. Thereafter, the Governor issued dozens of proclamations to exercise the office's broad emergency powers under RCW 43.06 et seq. Petitioner argued that Governor Inslee exceeded gubernatorial emergency powers, thereby committing misfeasance and violating his oath of office, when he issued Proclamation Nos. 20-05 (declaring a state of emergency), 20-06 (limiting visitor access to nursing homes), 20-07 (limiting social, spiritual and recreational gatherings in King, Pierce and Snohomish Counties), 20-11 (imposing statewide limits on gatherings), 20-19 (imposing a residential evictions moratorium) and 20-28 (suspending certain provisions of the Open Public Meetings Act and Public Records Act requiring in-person meetings). After an evidentiary hearing in June 2021, the Thurston County Superior Court found the recall charges were legally and factually insufficient. Petitioner appealed.
The Court's Standard of Review
In its decision affirming the Superior Court, the Supreme Court explained that "Courts do not evaluate whether the allegations against an elected official are true or false but, rather, stand as gatekeepers to ensure that elected officials are not subject to recall for frivolous reasons." Op. at 7 (citing In re Recall of Cy Sun, 177 Wn.2d 251, 255, 299 P.3d 651 (2013)). It is a recall petitioner's burden to demonstrate a legally and factually sufficient charge of misfeasance (i.e., "performance of a duty in an improper manner"), malfeasance (i.e., "the commission of an unlawful act"), or violation of the oath of office (i.e., "neglect or knowing failure . . . to perform faithfully a duty imposed by law"). Op. at 7; see RCW 29A.56.110. To do this, the Supreme Court explained, Petitioner must "identify the 'standard, law, or rule that would make the officer's conduct wrongful, improper, or unlawful." Op. at 8 (quoting In re Recall of Inslee, 189 Wn.2d 546, 554-55 (2017)). A recall charge is not legally sufficient if there is a legal justification for the challenged action. When a petitioner challenges an official's discretionary act the recall proponent must demonstrate that the elected official "exercised their discretion in a manifestly unreasonable manner," which may include an exercise of discretion based on "untenable grounds" or for "untenable reasons." Op. at 8 (citations omitted).
The Supreme Court analyzed Petitioner's charges against Governor Inslee and found that each charge was legally and factually insufficient.
Eviction Moratorium (Proclamation No. 20-19)
Petitioner claimed that Governor Inslee's eviction moratorium proclamation (No. 20-19) violated the separation of powers and unlawfully usurped both the authority of the Judicial and Legislative branches. The Justices disagreed.
The Court noted that Governor Inslee issued proclamation No. 20-19 pursuant to the Governor's broad discretionary authority to issue "emergency proclamations restricting 'activities [the governor] reasonably believes should be prohibited to help preserve and maintain life, health, property or the public peace' during declared emergencies." Op. at 9 (quoting RCW 43.06.220(1)(h)). Petitioner failed to show that issuing Proclamation No. 20-19 was a "manifestly unreasonable" exercise of the governor's discretionary authority. Specifically, Petitioner failed to identify any court rule or other "standard, law or rule" that would make the governor's conduct wrongful, improper or unlawful. In fact, the Supreme Court noted that "Proclamation 20-19 does not limit what courts may do when an unlawful detainer action is filed but, rather, temporarily limits the filing of particular unlawful detainer actions in the first instance." Op. at 10. Because Petitioner failed to provide any facts to satisfy his legal burden, the Court held Petitioner's charge based on Governor Inslee's eviction moratorium proclamation is legally and factually insufficient.
Suspension of In-Person Public Meetings (Proclamation No. 20-28)
Next, the Court rejected Petitioners' recall charge based on Governor Inslee's temporary suspension of in-person meeting requirements under the Open Public Meetings Act ("OPMA") and Public Records Act ("PRA"). Petitioner argued that Proclamation No. 20-28 infringed on Washingtonians' constitutional rights to petition the government for redress and to peaceably assemble, thereby exceeding the Governor's authority under RCW 43.06.220(2)(g). The Court found Petitioner's argument to be both factually and legally insufficient.
The Court was not persuaded by Petitioners' argument that Proclamation No. 20-28 infringed the constitutional right to petition the government because (i) the right to petition the government is not addressed in RCW 43.06.022(2)(g), which is the statute Petitioner claimed Governor Inslee's violated and (ii) the First Amendment does not guarantee a right to attend in person public meetings. Op. at 12 ("The Constitution does not grant to members of the public generally a right to be heard by public bodies making decisions of policy") (quoting Minn. State Bd. for Cmty. Colls v. Knight, 465 U.S 271 (1984)).
While Proclamation No. 20-28 suspended in-person meeting requirements, it also established alternate means for citizens to participate in public meetings (i.e., telephonically). These "alternative avenues for public attendance and participation . . . preserve the core tenants of the OPMA, ensuring that decisions by the governing bodies of public agencies are made in sessions open to the public." Op. at 12. The Supreme Court held that it was well within the Governor's discretionary authority to protect public health and safety in this manner during a declared emergency.
Finally, Petitioner's submission of a declaration from another recall proponent who had been denied access to local city council meetings due to not wearing a facial covering did not constitute a prima facie showing that Governor Inslee had engaged in misfeasance, malfeasance or a violation of his oath of office. Op. at 13.
Limitation of Gatherings (Proclamation Nos. 20-05, 20-06, 20-07 and 20-11)
Petitioner next sought to recall Governor Inslee based on his COVID-19 proclamations limiting the size of public gatherings. While Petitioner referenced the fundamental rights of free speech and assembly, the Petitioner simply failed to explain why he contended these proclamations constitute misfeasance or violate the Governor's oath of office. For this reason, the Court found Petitioner failed to meet his burden.
The Court further noted that even a more fully-developed charge based on the stated First Amendment grounds would fail because "[t]he challenged proclamations do not conflict with the First Amendment right of speech and assembly because the proclamations are (1) 'content neutral', (2) 'tailored to serve a substantial government interest,' and (3) 'do not unreasonably limit alternative avenues of expression.'" Op. at 14 (citations omitted). The Court found the Governor's proclamations were narrowly tailored to promote the substantial government interest of protecting public health at a time when "physical distancing and masking were the only known effective ways to slow the transmission of COVID-19."
The presence of alternative means for citizens to exercise their rights was meaningful to the Court: "Assembly can be more than just an in-person gathering." Op. at 16. The Court noted that alternative avenues of communication, such as "virtual meetings, phone calls, and shared electronic documents," "have been held to be acceptable alternatives to public group protests when restrictions on public gatherings are in place to contain the spread of COVID-19." Op. at 16 (citing Geller v. de Blasio, No. 20cv4566 (DLC), 2020 WL 2520711, at *4 (S.D.N.Y. May 18, 2020)).
Declaration of an Emergency (Proclamation Nos. 20-05, etc.)
Lastly, Petitioner claimed that all of the Governor's COVID-19 proclamations were grounds for his recall because Governor Inslee allegedly "failed to make a finding that a 'public disorder, disaster, energy emergency, or riot' existed in the State of Washington due to Covid-19." Op. at 17. But, in each of his COVID-19 proclamations, "Governor Inslee explicitly found that the COVID-19 pandemic constituted a disaster." Op. at 17; see also Op. 18 ("The worldwide outbreak of COVID-19 and the effects of its extreme risk of person-to-person transmission throughout . . . Washington State . . . is a public disaster that effects life, health, property or the public peace.") (emphasis in opinion) (quoting Proclamation No. 20-05).
Despite the Governor's finding, Petitioner contended that the COVID-19 pandemic did not fall within the definition of a "disaster." While the Court clearly was not impressed by this argument, it engaged in a thorough legal analysis of the term "disaster." Ultimately, the Court's opinion on Petitioner's definitional arguments is succinctly summed up as follows: "construing the term 'disaster' to exclude a worldwide pandemic would be strained and absurd." Op. at 18.
Conclusion
Disagreement with the discretionary decisions of elected officials is neither a new nor rare occurrence. It happens every day in Washington state and across the nation. But in its recent recall decision, the Supreme Court made clear that mere political disagreement is not sufficient grounds to recall an elected official:
The COVID-19 pandemic is a disaster unlike any the citizens of Washington have seen before.  Governor Inslee has used his discretion to navigate this pandemic, making difficult decisions in an effort to balance the health and safety of Washingtonians with their individual liberties.  While reasonable minds may disagree with the governor's discretionary decisions, such disagreement is insufficient to support a recall.
Op. at 20.
To learn more about litigation, please contact Beresford Booth at info@beresfordlaw.com or by phone at (425) 776-4100.
BERESFORD BOOTH PLLC has made this content available to the general public for informational purposes only. The information on this site is not intended to convey legal opinions or legal advice.